Blackhawk Seeds - October 2, 9, 16, & 23
WHEN
Oct 2 2021 - Oct 23 2021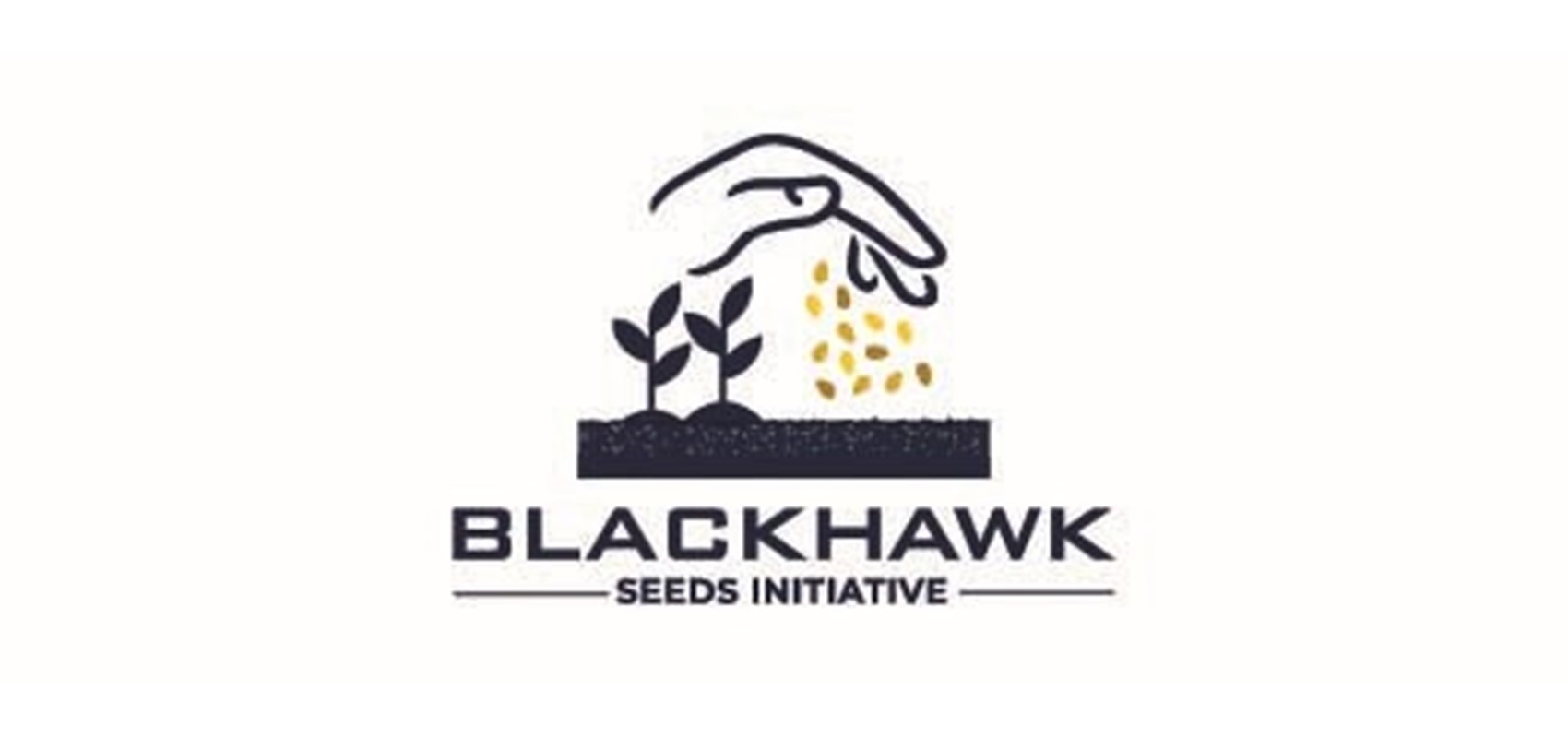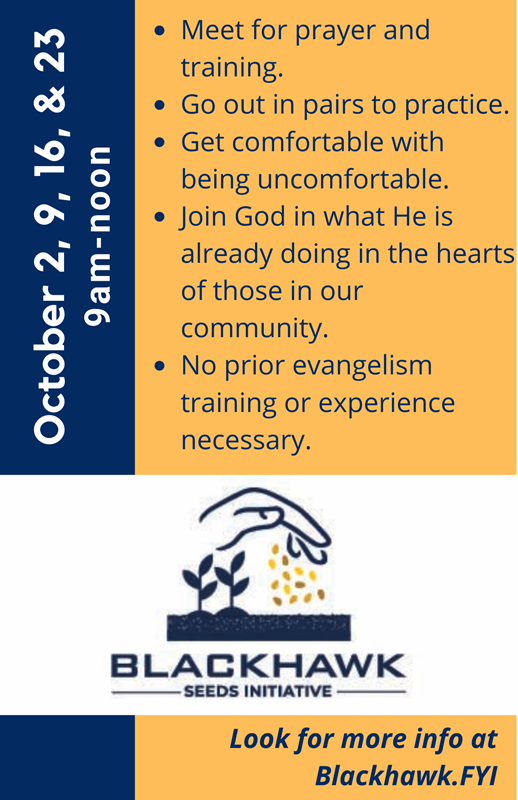 Join us for 4 Saturdays in October (October 2, 9, 16, & 23) from 9:00am-12:00pm to learn about how to spread the Seeds of the Gospel with our community. We will meet for training and prayer, and then we will be paired up in teams to go out, with the help and power of the Holy Spirit as we abide in Christ, to practice what we've learned. It's okay to be uncomfortable - part of our training will focus on learning how to be comfortable with being uncomfortable as we join what God is already doing in the hearts of those in our community. No prior evangelism training or experience is necessary.

Acts 1:8 "But you will receive power when the Holy Spirit has come upon you, and you will be my witnesses in Jerusalem and in all Judea and Samaria, and to the end of the earth."
Contact Info
Mandy Cloud
2604937400x1101
7400 E. State Blvd.
Fort Wayne, IN 46815
Stories
No stories have been posted for this opportunity yet.